March 15, 2022
Boise Barber College Alumni: Where Are They Now?
Carlos Gonzalez
Graduated December, 2019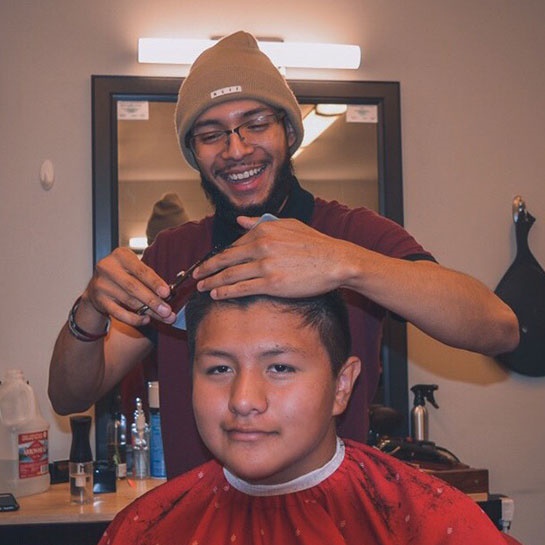 It's about to be seven months since I graduated from Boise Barber College. I currently work at Uppercuts Barbershop, located in Caldwell, ID. Attending Boise Barber College, there has been lots of hustle, continuous learning, fun connections, and relationships. Adjustments to school were smooth, and I felt instantly comfortable, mainly because there were other students & instructors with the same mindset.
Meeting students from different places also opens new interests and doors to other connections. My experience at Boise Barber College was one of the best experiences I've had, aside from graduating high school. When I thought I knew it all from just cutting in the garage, Barber College taught me a lot more than I thought! Everyone is awesome and willing to help each other out. The hair Demos with guest Barbers were also a great incorporation!
I really enjoy everything about being a barber, The freedom of working by your own schedule, directing clients to styles that would make them look great! Meeting, learning, and hearing other people's stories and background has been really enjoyable as well. I first developed a skill in high school. Friends & family encouraged me to open up a shop. I enjoyed cutting hair, so I chose to go with this plan to work at a shop and own one someday eventually.
At this point, my mind is set to build and create a barbershop, business service for barbers & stylists, or just a general labor business. The goal is to keep leveling up the chain. Once you feel comfortable, that means it's time to step it up! The routes in this industry are endless. As long as you are willing to put in hard work, time, a positive & open mindset to learning, you will do great in this industry. Also, stay true to who you are. That plays a huge role in this industry.
Be yourself, and don't worry about what others have to say about your work or personality. The right crew will support you for who YOU ARE. Be HUMBLE, and have a heart full of HUSTLE. Oh almost forgot, LEARN TO SAVE YOUR MONEY!
Kyle Pemberton
Graduated March, 2017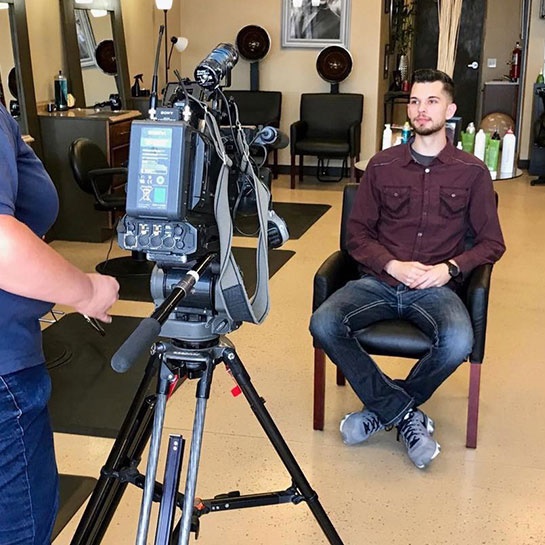 My name is Kyle Pemberton and I am 23 years old. I attended Boise Barber College after moving from my home state of Michigan to Montana. When I figured out that I wanted to give barbering a try I moved to Boise! I decided to go to barber college because I love people, and I love making people smile. Nobody ever leaves my chair without a smile or a few good laughs.
I worked many jobs including restaurant work, construction and being a caregiver for special needs. Barbering has been the best thing that has ever happened to me as far as an actual career goes. I learned everything I needed to know at Boise Barber College in order to be prepared for the shop life. I am currently known as the "Chair Therapist" in Boise and have a special day called "Sensory Sundays" that caters to those with special sensory needs. I plan to relocate back to Montana very soon and will continue my career there. I would highly suggest anyone that has a curiosity about this career field to give it a shot! You just don't know until you try!
Miguel Garcia
Graduated February, 2017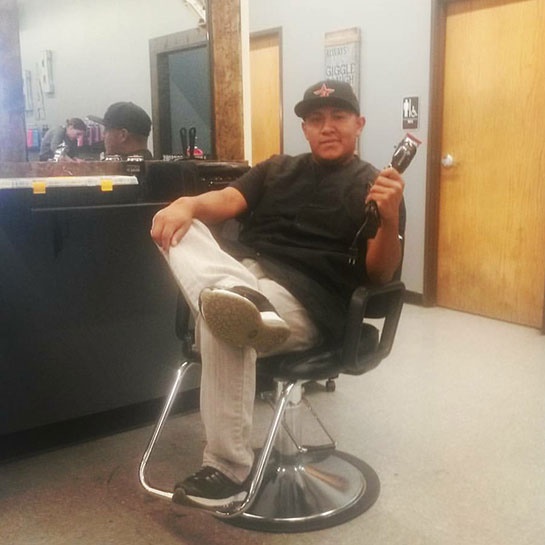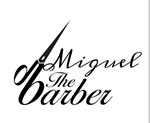 My name is Miguel Garcia and I'm 29 years old. I am from Kuna Idaho, I have 3 children and a fiancé. I have always been from job to job trying to figure out what I like and what I could see myself doing for the rest of my working life.
After being a warehouse worker for 4 years I struggled with the fact that I had to ask permission to have weekends off for my son's baseball and football games or when I can go on vacations with my family or explain why I have to leave early for my kids' doctor's appointment etc. It wasn't me to take orders from other people I'm very outspoken and independent. So right after my fiancé gave birth to our third child I make a risky decision to quit my job and figure out a career. It was a struggle but I knew I couldn't work for other people and have them dictate my life.
Ever since I was a young teenager I've always cut my own hair along with my brother's hair and now my two son's hair. I loved it but I never thought of making a career out of it. And one day my father in law and fiancé told me to check out a barber college and just see what it's like. So I called Boise Barber college came in and immediately knew that's what I wanted to do. It has been the best decision I've ever made with no regrets. So after time, effort, struggles and patience less than a year later I am a certified barber in a shop building up my clientele and enjoying every single day of waking up doing what I love to do.
Rob Luna
Graduated September, 2016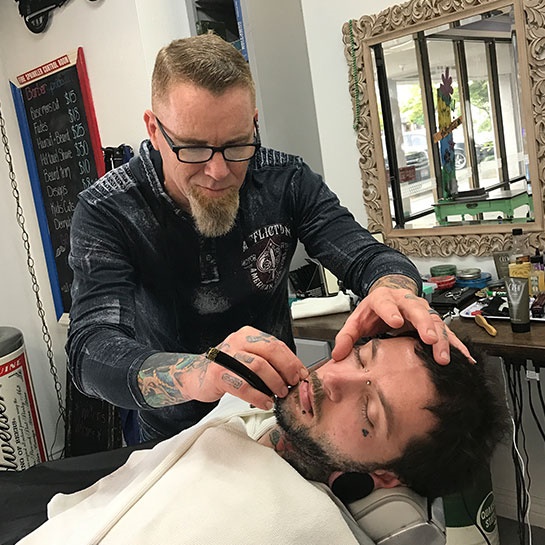 My name is Rob Luna. I attended Boise Barber College from April until September of 2016. My wife and I own Shearly Shabby Salon in Meridian Idaho. She has been doing hair for 16 years now, and I am a 25 year veteran of the US Army. I retired in 2015, but became bored quickly. I decided to go to Barber college, and work at the salon for maybe two to three days a week just to give me something to do.
I am now working at the salon FIVE days a week! I didn't expect to love the job as much as I do. I have been at the salon for around 7 months and stay fairly busy most days with my clients. There are days when I have only 3-4 clients, and then there are days when I have ten or more. I feel that Boise Barber College taught me the right way to do my job, and equipped me with all the knowledge I need to gain, and retain a healthy clientele base. It is only now that I can truly relate to the saying….."when you love your career, there's never a day when it feels like work!"
Wendy Rose
Graduated August, 2014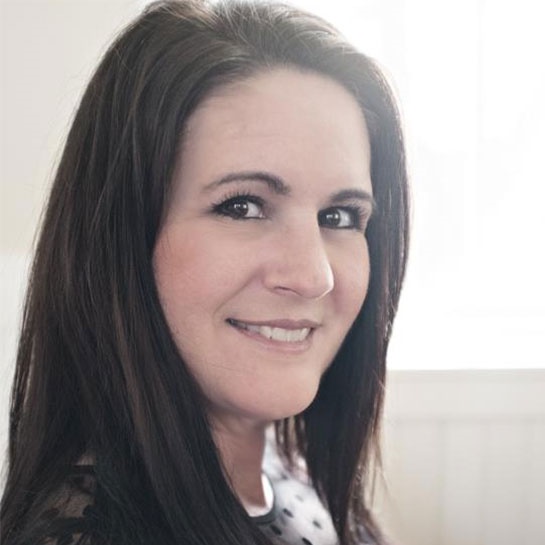 Wendy decided to go to barber school because of a longstanding love of Beards. After learning the basics in school she developed her own specific and unique beard and mustache trimming techniques. Surprisingly, clientele started flocking to The Beardsmith, established in January 2015. Wendy is Idaho's first Schorem-trained barber and has just been chosen as a Scumbassador for Reuzel Pomade.
Wendy's partner, Jeff developed and retails their own Beard products. They work together to provide Beard solutions for men all over the world.